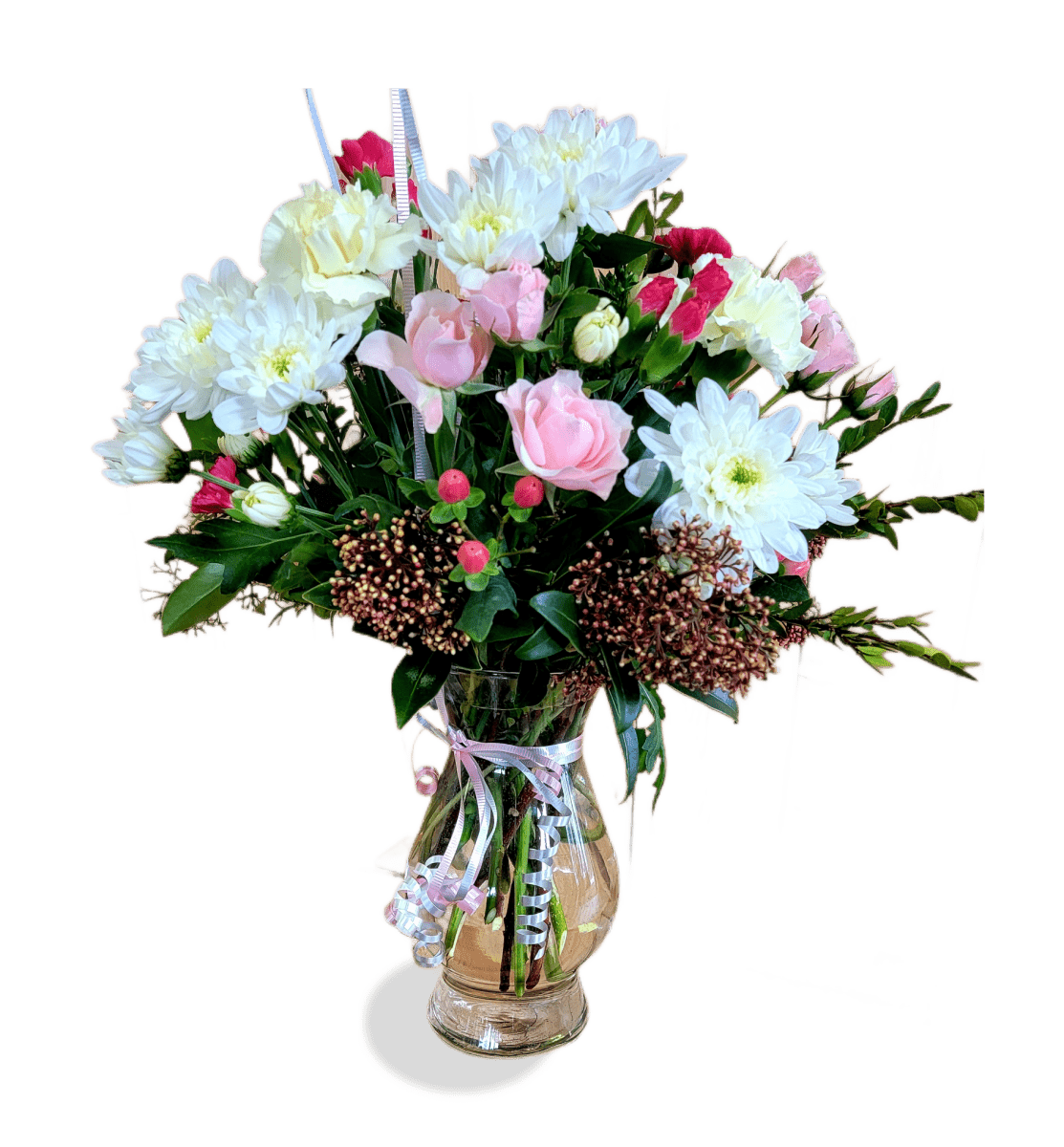 It is your day
Celebrate your special day with It Is Your Day! Its pastel colors make it the perfect birthday wish or celebration of a special moment. Make the day extra special with a lasting memento!
Done in classic glass vase , mums, spray roses, mini carnation and greens. Price include 1 Mylar and 3 latex balloons.
Deluxe and premium selections will have more flowers of the same varities.